The humble brick is celebrated in a new book published by Phaidon that showcases some of the startling creations made possible by this most mundane of materials – from desert pyramids to ancient minarets, modernist masterpieces and trompe l'oeil Americana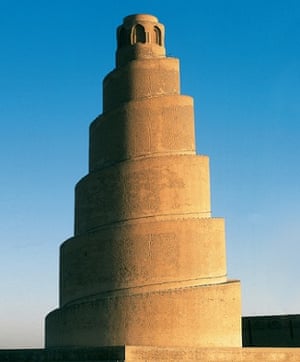 The spiral minaret of the great mosque in Samarra, Iraq
Once the largest mosques in the world, the great mosque of Samarra was all but destroyed in 1278. Only its outer wall and this minaret, which was originally covered in dark blue glass mosaic, are still standing.
Photograph: De Agostini /Getty Images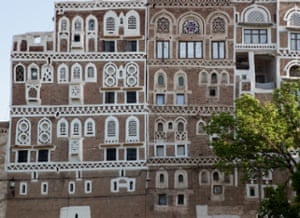 Old city of Sana'a, Yemen
This is one of the earliest continuously inhabited cities in the world, with evidence of habitation up to 2,500 years ago. The fortified centre has more than 6,000 flat-roofed houses, many of which are 1,000 years old. The towers are typically decorated with fired bricks and white gypsum.
Photograph: Maarten De Wolf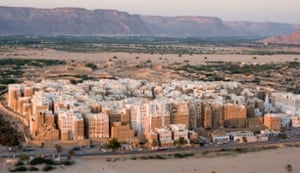 Old walled city of Shibam, Yemen
After a flood destroyed a city in the area in 1532, a walled plateau was built on a rocky outcrop and all-new buildings constructed. With the neighbouring areas vulnerable to flooding, residents had to build upwards. These isolated mud-brick skyscrapers, many seven or eight storeys high, are the tallest buildings of their kind in the world.
Photograph: Santiago Urquijo Zamora